It pays to work with a true mortgage professional.
For over 25 years, Steve Tripp has been helping first-time home-buyers, home owners looking to refinance, as well as real estate investors successfully navigate the lending process and get the loans that are right for them. And he would welcome the opportunity to do the same for you.
Ready to get started?
Just submit your contact info below...
About Steve Tripp Mortgage
Creating Clients for Life – A philosophy of focusing on sincere long-term relationships, providing the highest possible level of service.
Steve began his career in the Savings & Loan industry in 1984 after attending Northern Illinois University. Starting out as a teller and working his way up to Vice President of Data Processing. By taking a hands on approach he learned the business from top to bottom, all the while learning that the client is always your most important asset. Excellent customer service is one of the key components to building a successful long-term business. After a number of bank mergers in 1992 he decided it was time to become more independent and became a Mortgage Broker/Consultant. Over the years he has seen many different sides to this business always staying focused on the client's needs.
With having over 25 years of mortgage lending experience, Steve uses professional advice and personal service to guide each client through the loan process. Working alongside other professionals he will structure the optimal mortgage to achieve his clients' financial goals. A mortgage can be a cornerstone to a strong financial portfolio. Buying or refinancing a home is generally one of the largest financial investments a client may ever make. Steve has the ability to search the market for the best rates and programs available each day. So when you call Steve at (847) 512-1700 - YOU'RE SHOPPING THEM ALL WITH ONE CALL!
"I greatly appreciated all the time that Steve spent in investigating the various programs and services to best fit my needs. The level of professionalism that was given to me by you certainly made the process much easier than I had anticipated."
- J. Kwiatkowski, Roselle
"Steve made me feel comfortable by the way he explained and dealt with all details of the process."
- T. Scafidi, Chicago
"I greatly appreciated all the time that Steve spent in investigating the various programs and services to best fit my needs. The level of professionalism that was given to me by you certainly made the process much easier than I had anticipated."
- S. Waldo, Mt. Prospect
"Steve did a great job in calculating all the numbers as well as giving me information my lawyers forgot. There were no surprises due to Steve's diligence."
- K. O'Brien, Palatine
"Steve you made the whole mortgage experience a pleasant (and painless) one, not the complicated one I had expected. Both my Real Estate Agent and the Seller's Attorney complimented your follow through as well."
- A. Egger, Chicago
"Any questions I had were answered completely and promptly by Steve."
- C. Colletti, Wheeling
"Steve went out of his way in everyway and explained everything to me."
- S. Newman, Wheeling
"Steve was excellent. He made our move a lot less stressful. We will recommend him highly and would use him again."
- J. Wittenberg, Antioch
"Steve is extremely customer focused and made my first buying experience very enjoyable."
- M. English, Buffalo Grove
"You were someone that we could turn to and lean on when we were going nuts!"
- M. Skowronski, Park Ridge
"We truly felt that you had our best interests at the forefront of the entire process."
- J. Reilly, Chicago
"Special thanks to Steve for your tireless efforts on our behalf and your support through the entire loan process."
- P. Fee, Barrington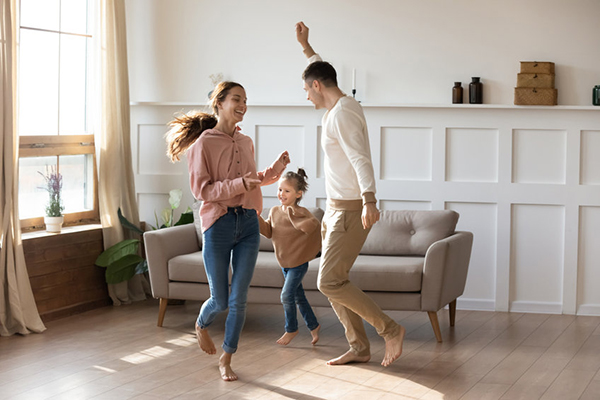 Why Call Steve Tripp?
The right people. The right approach. The right mortgage!
Buying or refinancing a home may be one of the largest investments you will make. That's why, it's important to have a professional mortgage advisor guide you through the numerous options that are available. Steve offers the best available combination of professional advice, personal service and very competitive interest rates. He also brokers to multiple lenders and and has the years of experience that is needed in today's mortgage environment. So call Steve and you'll be well on your way to doing your happy dance!
Proud to be ranked by Expertise.com as one of the Best Mortgage Brokers in Schaumburg!
Borrower Dos and Don'ts
During the processing of your loan there are certain "Dos and Don'ts" which may affect the outcome of your loan request. Many times credit, income and assets are re-verified after closing. So, these rules remain in effect until your loan has closed, funded and been recorded.
Please Make Sure You Do Not:
1. Take on any additional debt on your existing credit cards or lines of credit. All debt must be disclosed.
2. Change jobs unless it is in the same line of work and for equal or more money. Please call if this occurs.
3. Allow anyone to make an inquiry on your credit report.
4. Change bank accounts or transfer money within your existing bank accounts.
5. Co-sign for anyone on anything.
6. Purchase an auto or take on additional debt.
7. Purchase any other real estate.
8. Apply for credit anywhere or complete any other credit application.
9. Start any home improvements that are not a condition of the loan.
Please Make Sure You Do:
1. Keep all accounts current; mortgages, car payments, credit cards, utilities, etc.
2. Keep copies of all paycheck stubs and any statements on paid-off bills throughout the loan process.
3. Make payments on all accounts on or before due date, even if account is being paid off with your new loan.
4. Make your loan officer aware of any new credit obligations during the process.
Call Steve today at (847) 512-1700 with any questions. He has the answers and looks forward to helping you with your home loan!
Conveniently located in Schaumburg.
Steve Tripp Mortgage is located at 1750 E Golf Rd, Schaumburg, IL 60173.
Call (847) 512-1700 for to set up a free, no-obligation consultation.
Toggle Map